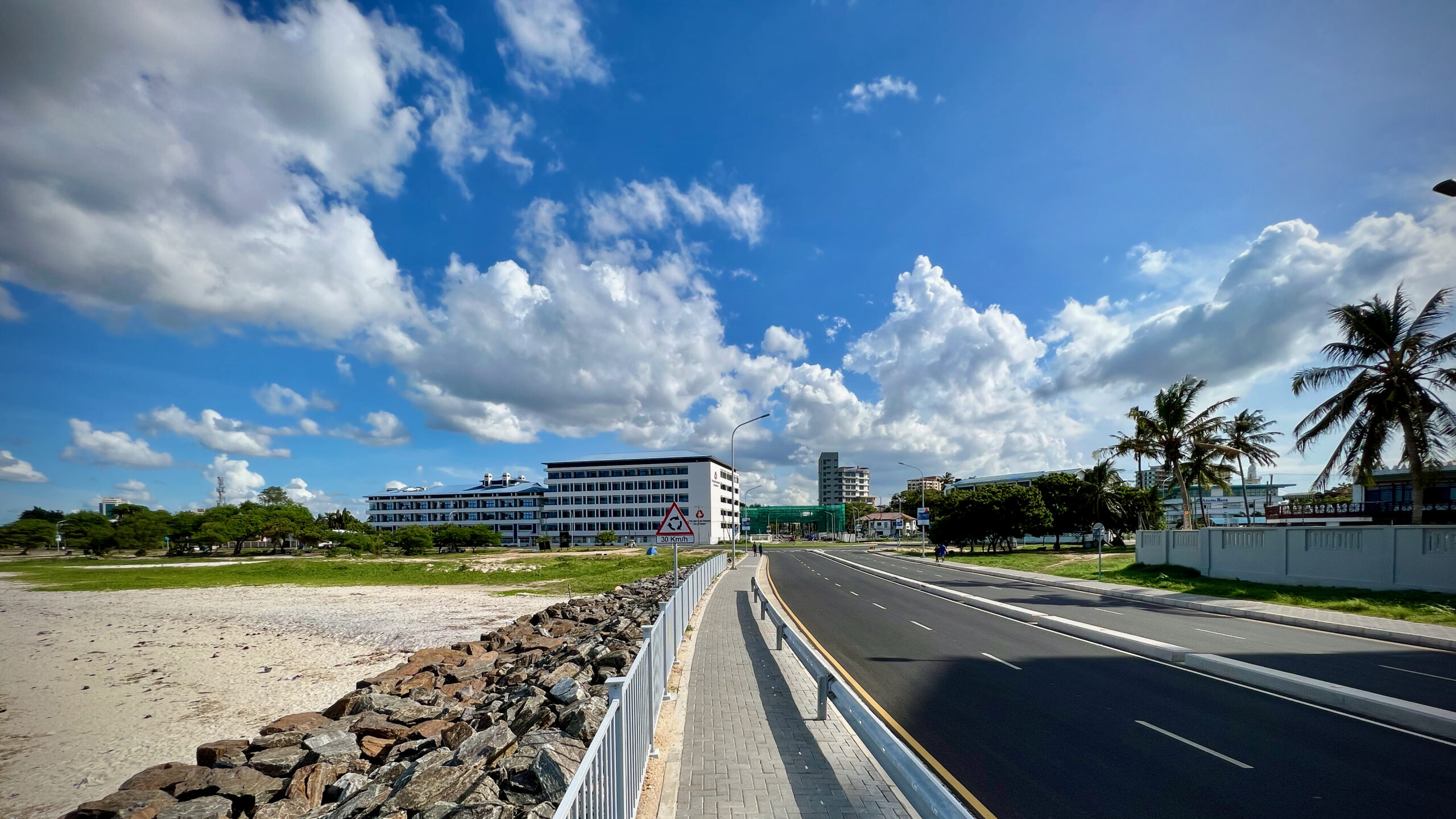 By Mark Careaga
Earlier this month I ventured off to East Africa, spending four days in Dar es Salaam and a day in Nairobi. The catalyst of the trip was an invitation to attend the foundation stone laying ceremony for the new Cancer Care Centre at the Aga Khan Hospital in Dar, a project that MCA and Payette have been working on since early 2020. The visit was an opportunity to gather the extended client / design team to review the recently received construction tenders, discuss value engineering options in preparation to award the contract, and visit the Ufukoni Skybridge, a project that's currently under construction.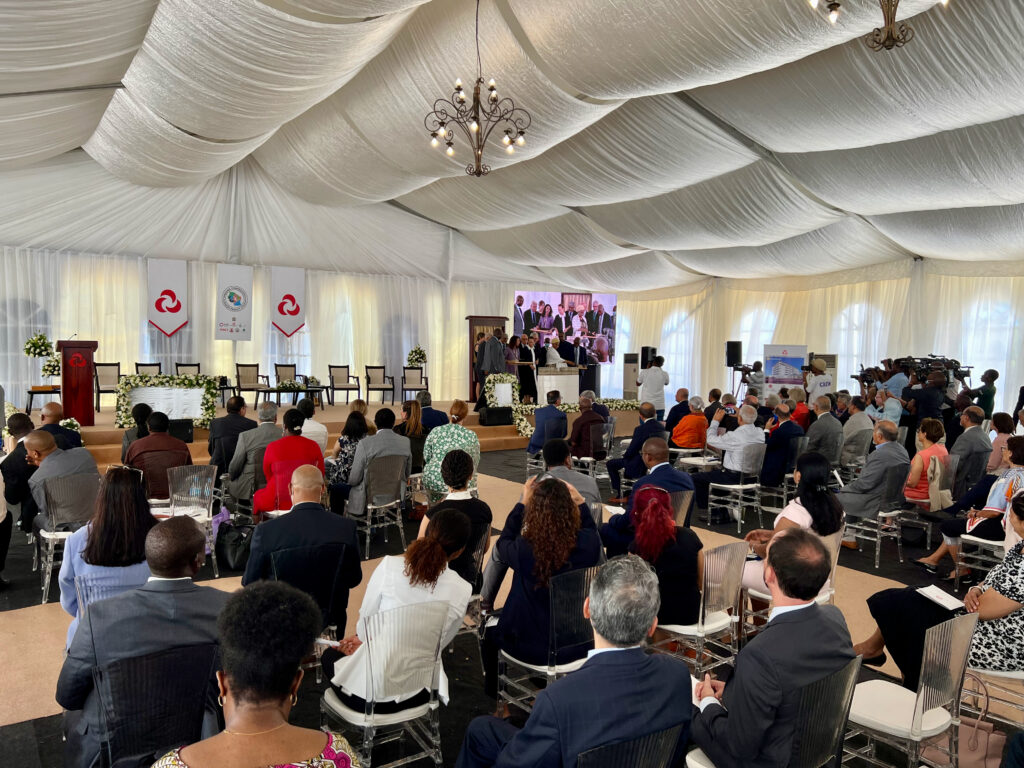 This was my first visit to Dar since late February 2020, just as the COVID-19 pandemic was taking hold. We had recently started working on an update to the hospital's master plan, partly in response to evolving programs, including the new cancer center, a public-private partnership between Aga Khan Health Services and the Tanzania Ministry of Health. In addition, the city was embarking on a major new infrastructure project to supplement the aging and flood-prone Selander Bridge, which connects the central business district to Oyster Bay to the north, with a new bridge along the coastline. As a result, both Barack Obama Drive and Ufukoni Road would be widened from two to four lanes, with a new traffic circle at their intersection. Ufukoni Road passes between the hospital and a separate land parcel that the hospital uses for parking, outpatient clinics, and ancillary support facilities. Anticipating more traffic on Ufukoni, the client decided to build a pedestrian skybridge to provide a safe crossing for people and materials between the two sites.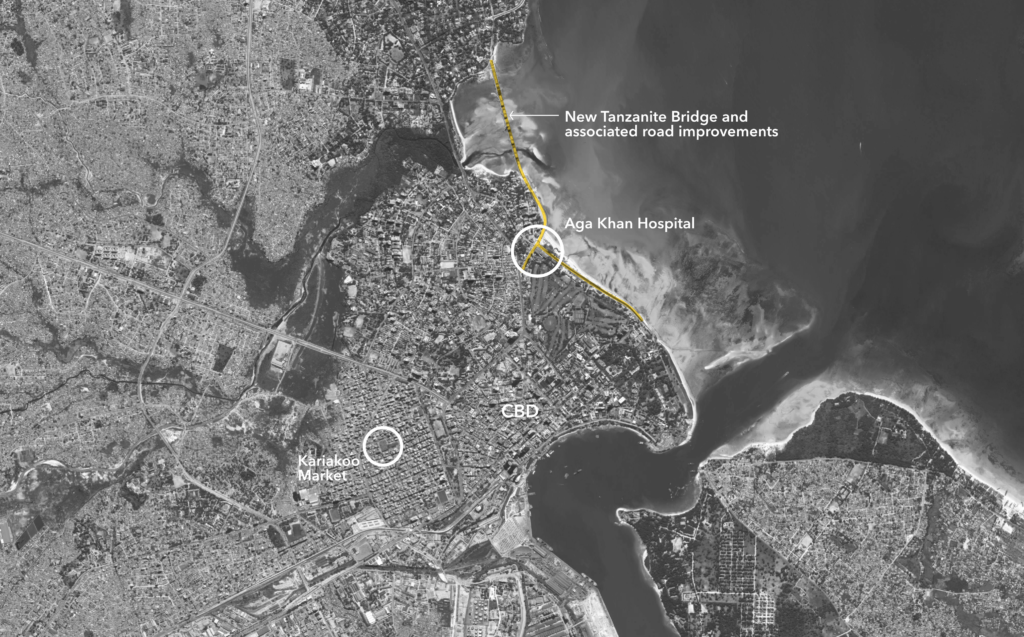 MCA designed the bridge in collaboration with Payette and structural engineer Pendharkar & Associates, and it is now about 75% complete. It will serve as a gateway to the hospital complex as well as connect buildings across a busy road. It's architecture extends the vocabulary of the Phase 2 Expansion, with white ceramic tile cladding, ceramic block brise-soleil, and blue accent tile at the elevators.