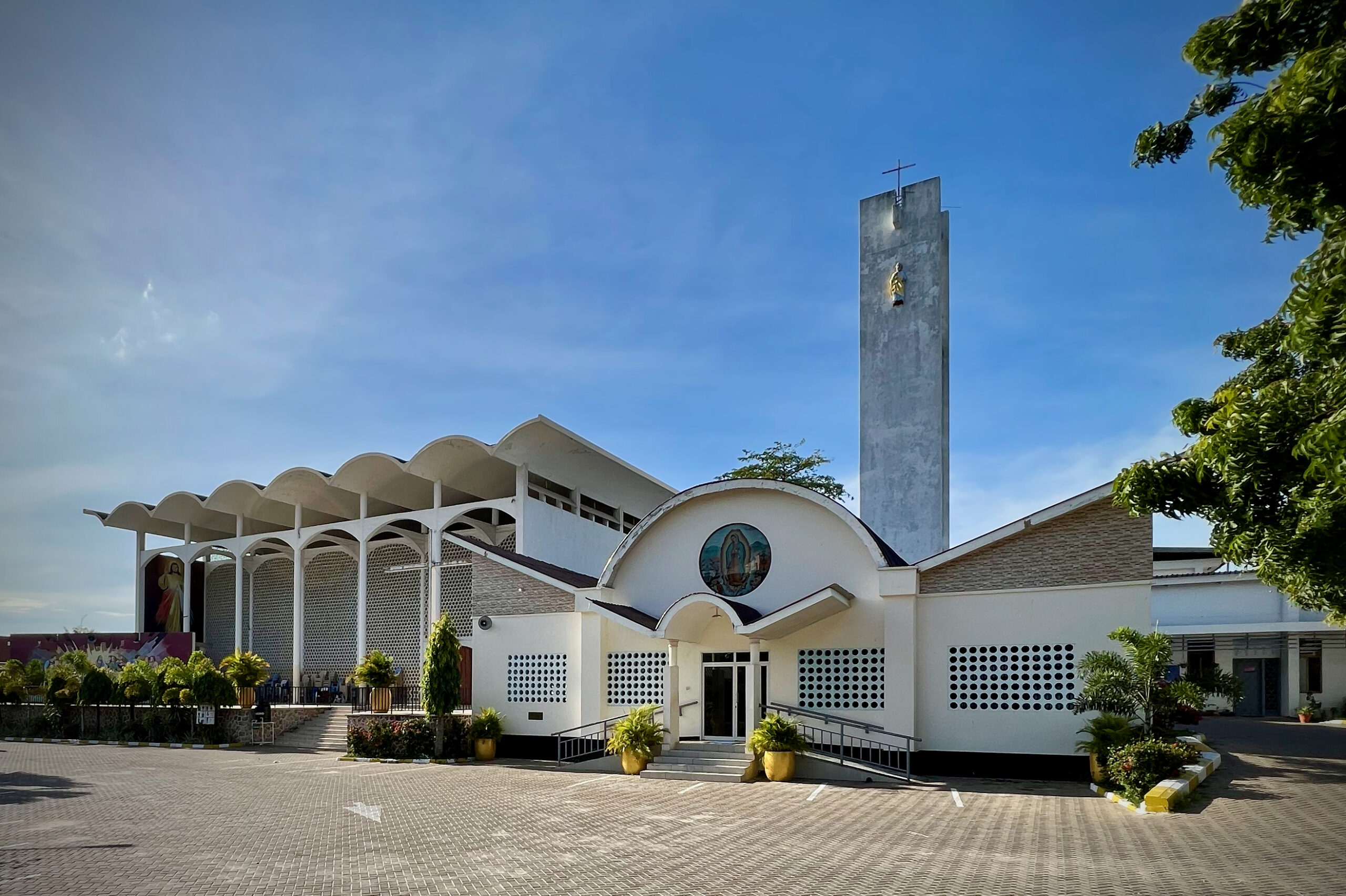 By Mark Careaga
My previous post was focused on MCA's project work at the Aga Khan Hospital in Dar es Salaam. The day of the stone laying ceremony was a Sunday, and after client duties were finished, I had the afternoon to myself. This is a relatively rare occurrence on these client trips, where my time tends to be fully programmed. I resisted the temptation to take a nap and headed outside for a long walk.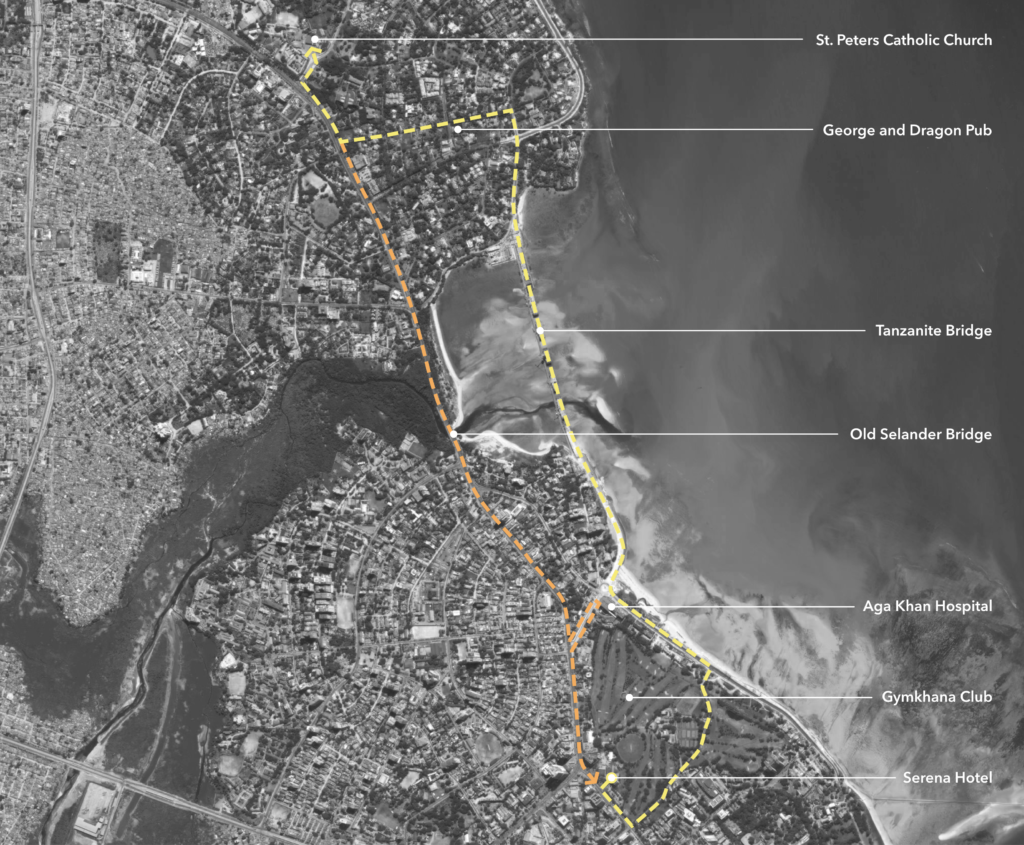 I didn't really have a plan – initially I was just going to walk around the Gymkhana Club golf course, which lies between the Serena Hotel, where I was staying, and the Aga Khan Hospital. But as I've written about previously, one of my favorite things to do when traveling is to explore without an itinerary. Although the day before I'd been driven across the new Tanzanite Bridge connecting Dar's city center with the Oyster Bay neighborhood to the north, I decided to walk the new bridge.
It was a hot day, humid and in the 90s, but a strong sea breeze made the heat tolerable. The bridge is pretty well designed in terms of generous pedestrian walkways, separated from vehicular traffic. The locals seem to be justifiably proud of this new landmark – I saw quite a few taking photographs and selfies. As I was walking down the final stretch of the 1.2-kilometer span, I remembered a building I'd always wanted to visit – a modernist church that I'd driven past numerous times on my way into Oyster Bay for client dinners and meetings at the offices of APC, our local partners for the Phase 2 Expansion at the Aga Khan Hospital.
As I was making my way through Oyster Bay toward the church, I stumbled across a restaurant I'd been taken to on a previous trip – the George and Dragon.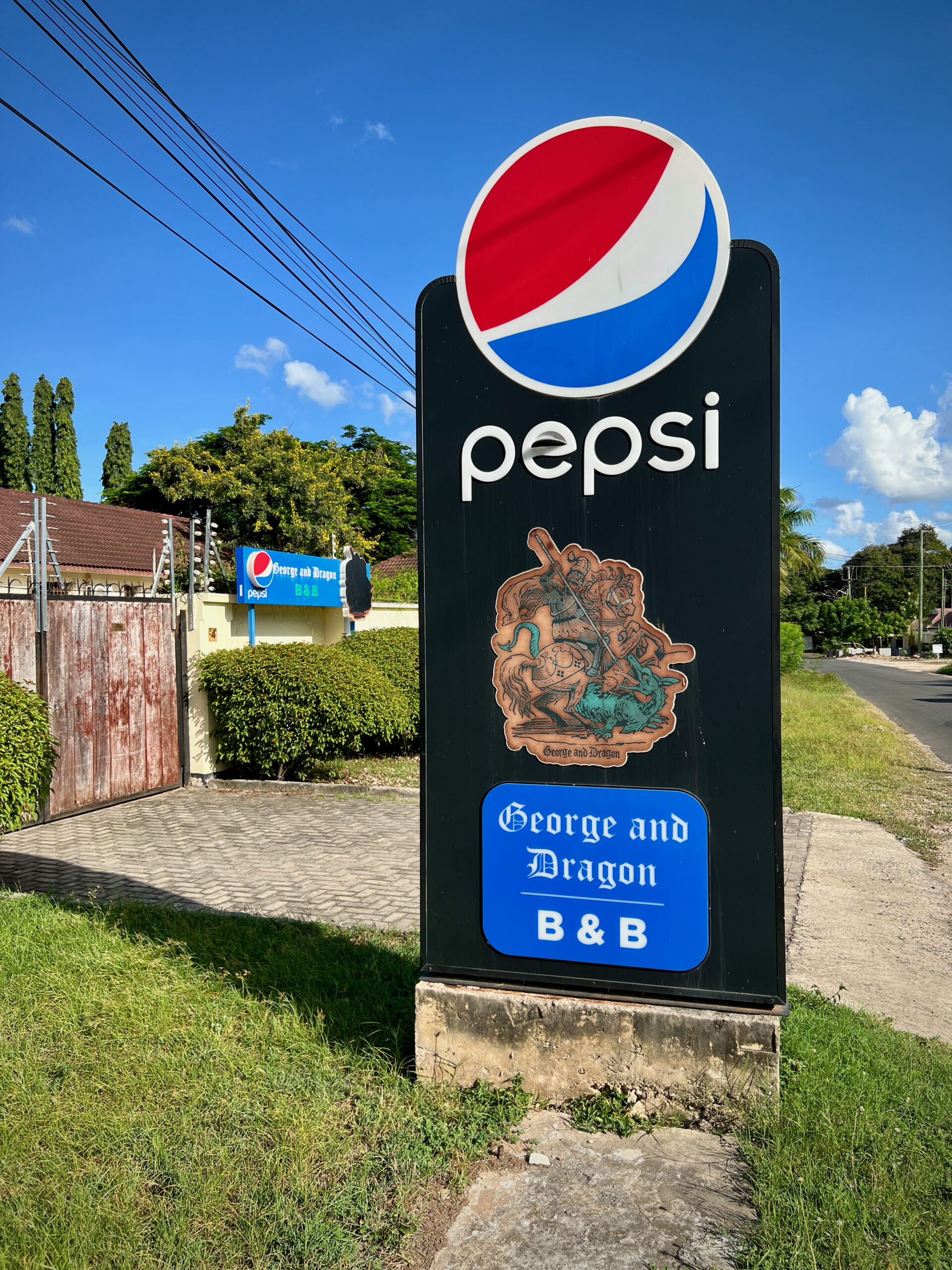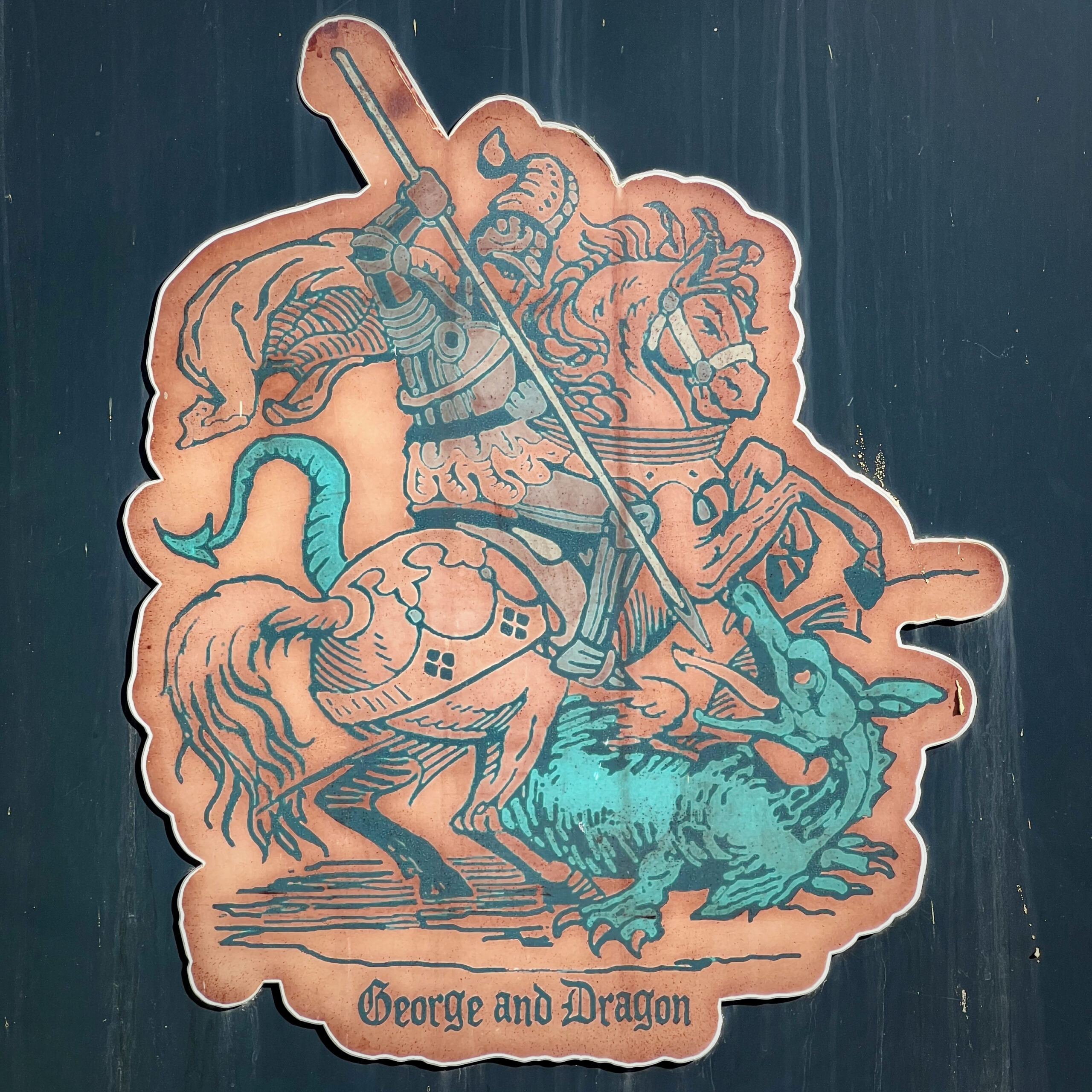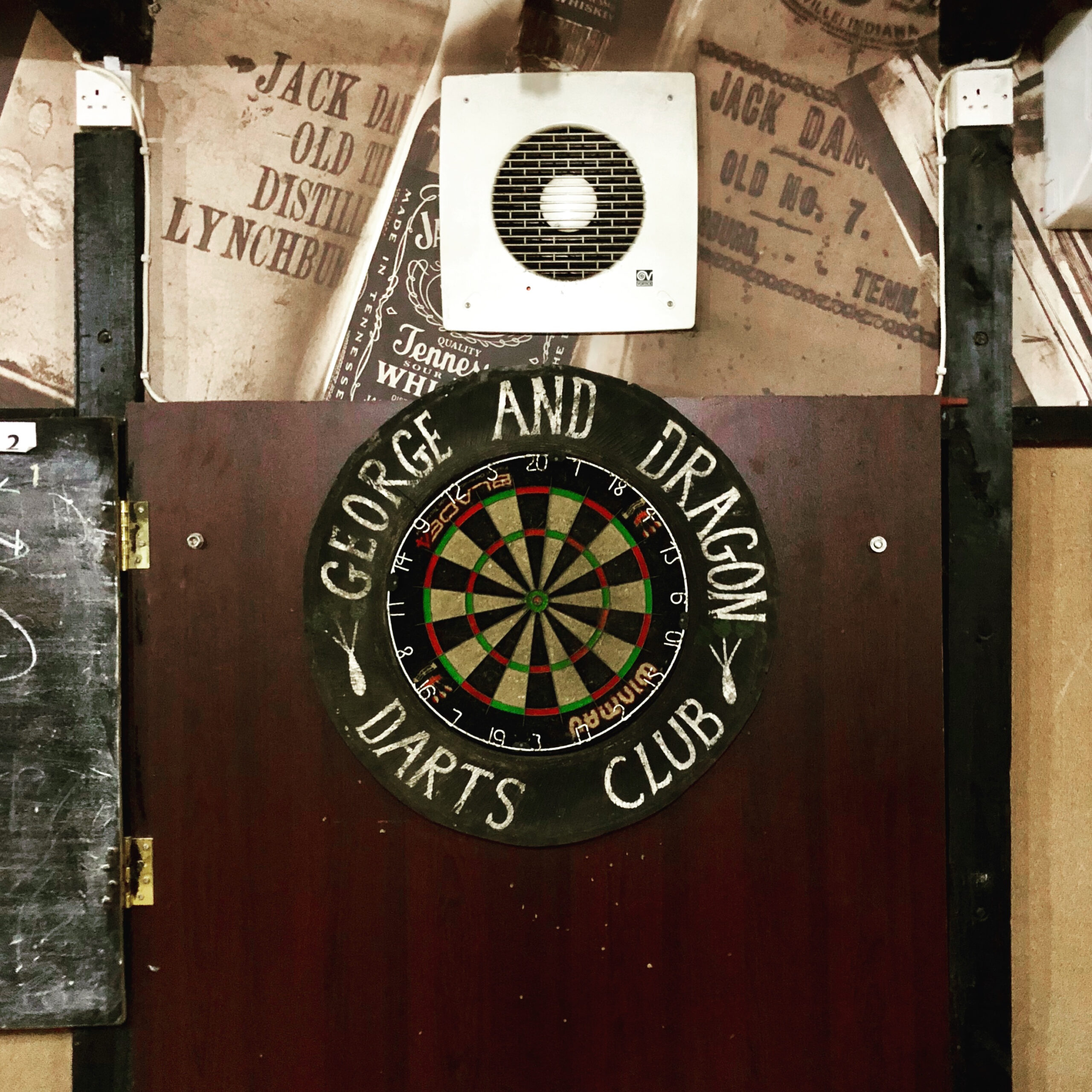 Eventually I made it to St. Peter's Catholic Church, completed in 1962 and designed by H. L. Shaw. I have yet to find much information about this architect, but St. Peter's is a pretty stunning building. It's completely open-air, with the long facades of the sanctuary perforated by a matrix of clay pipes and open clerestories between the walls and the vaulted-plate concrete roof. Unfortunately, I was unable to go inside – Sunday services were over, and everything was locked up. I learned later that photographer Iwan Baan had visited the church sometime in 2019 and took some beautiful photos of the interior. See link under "further reading" below.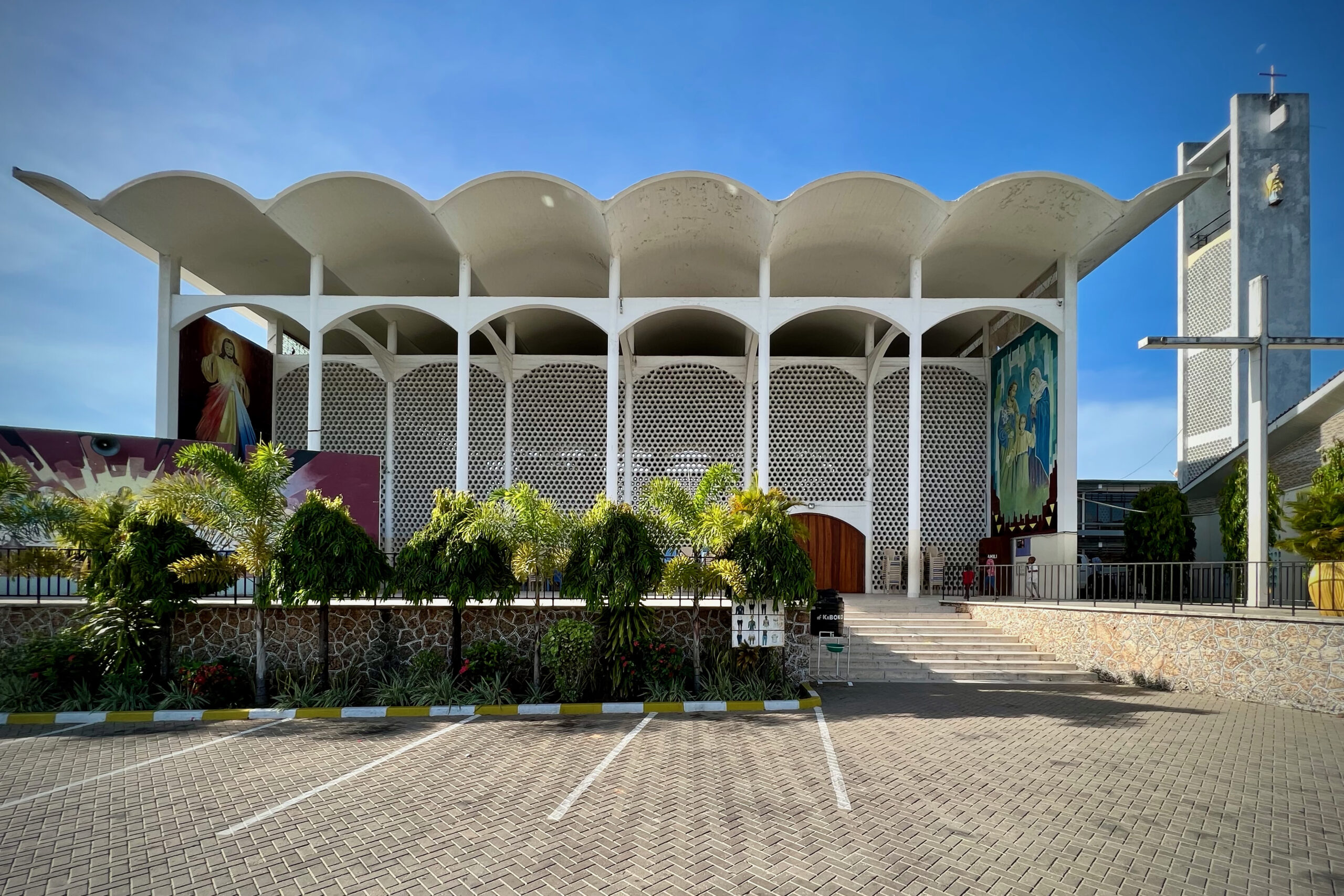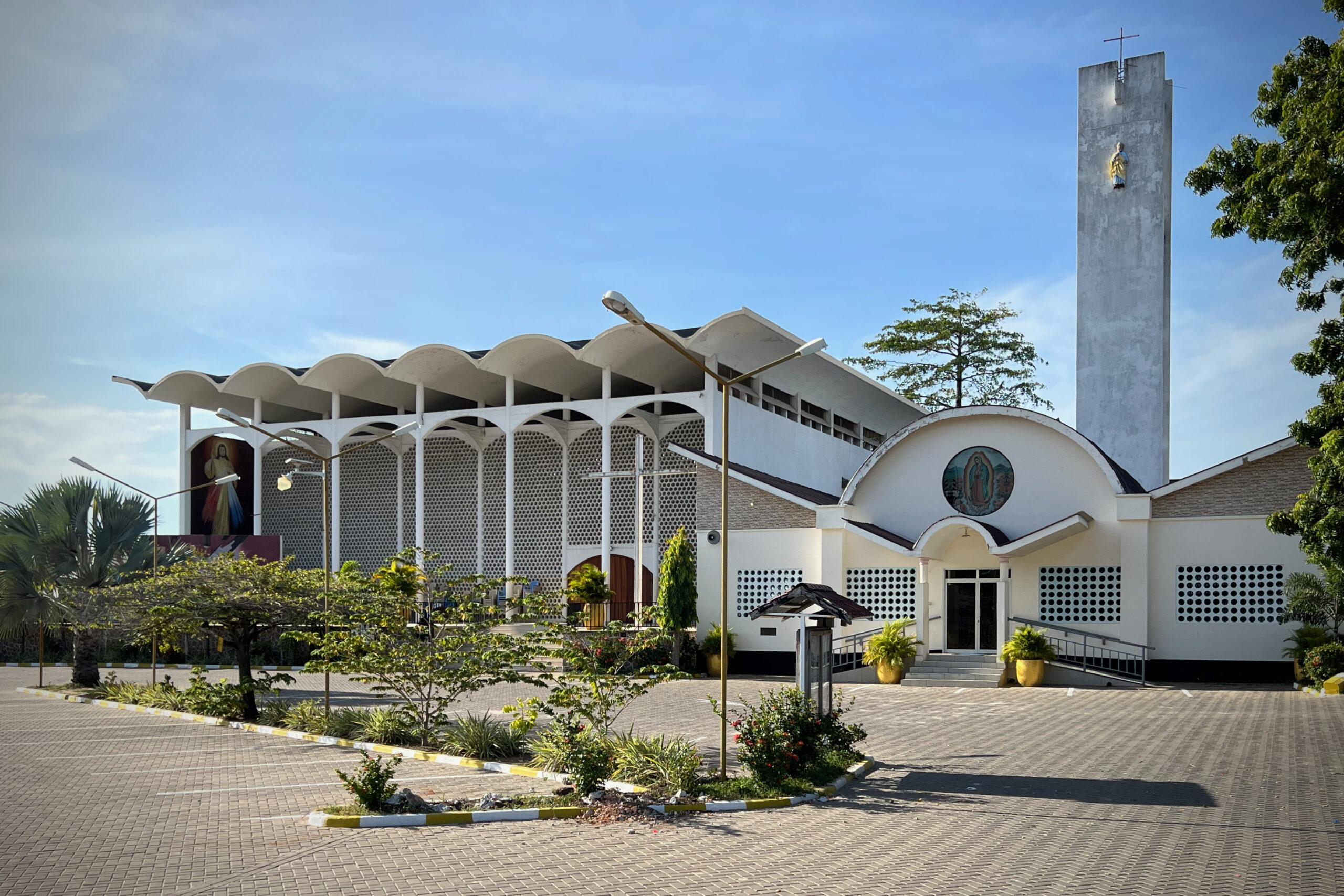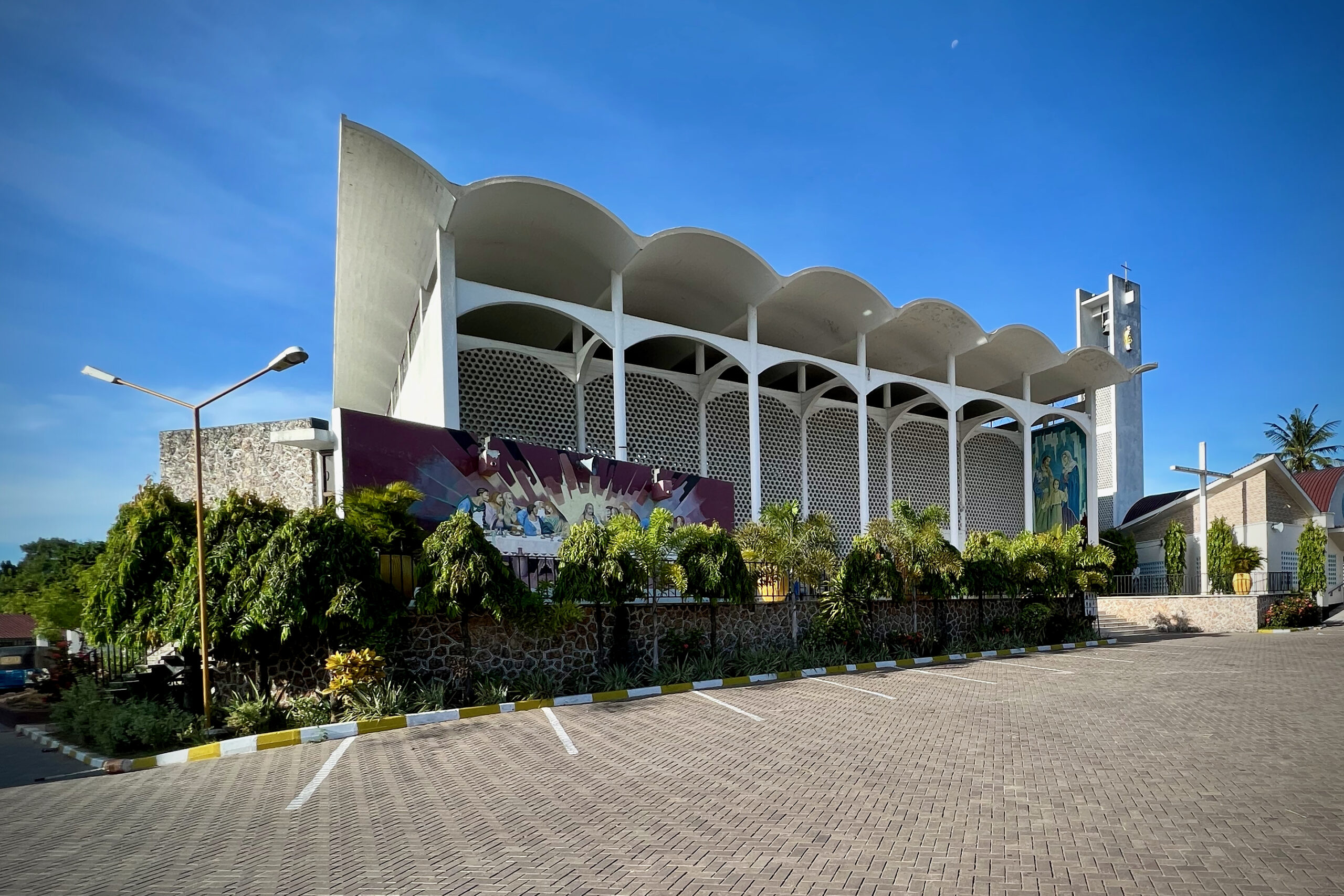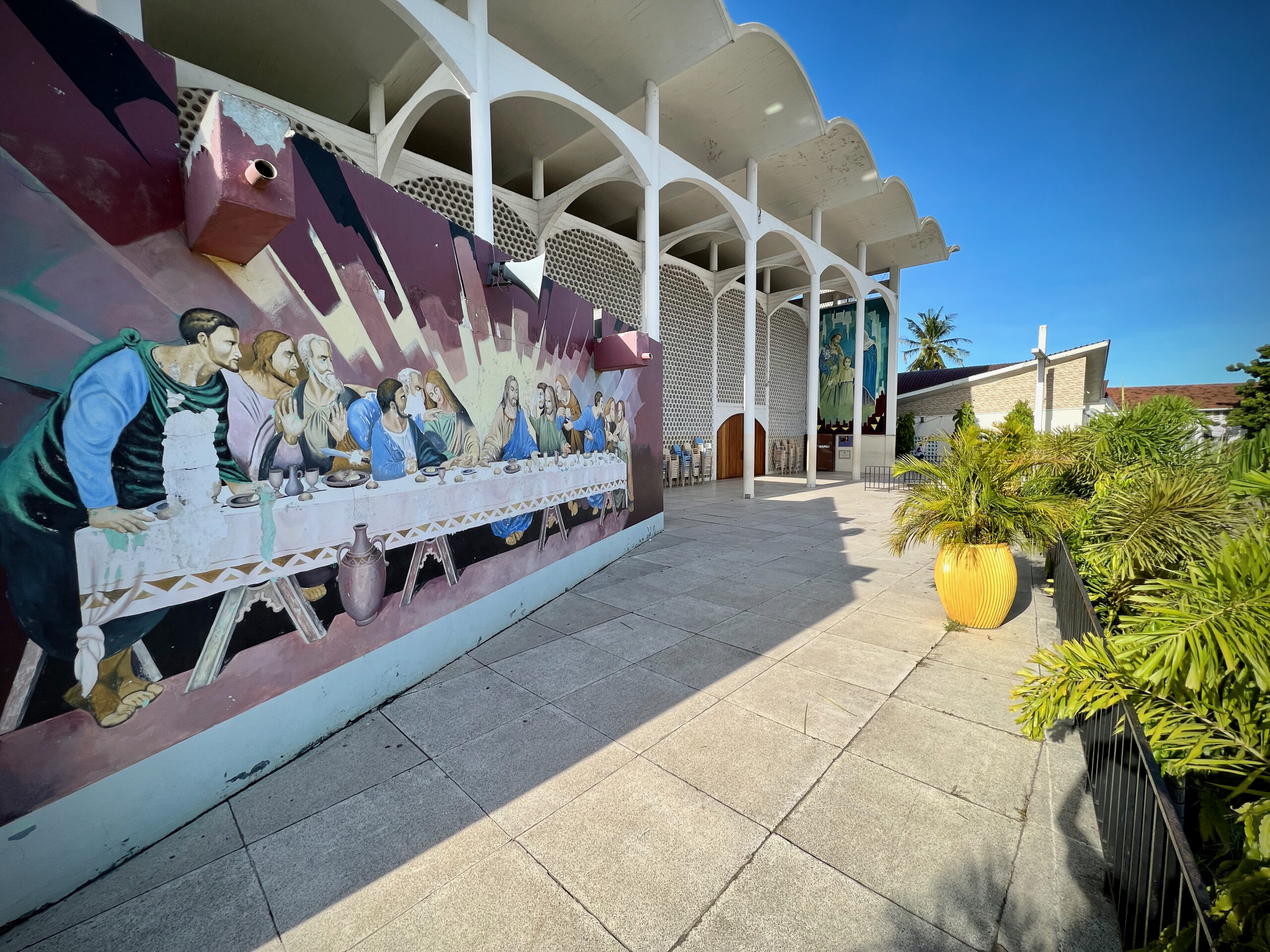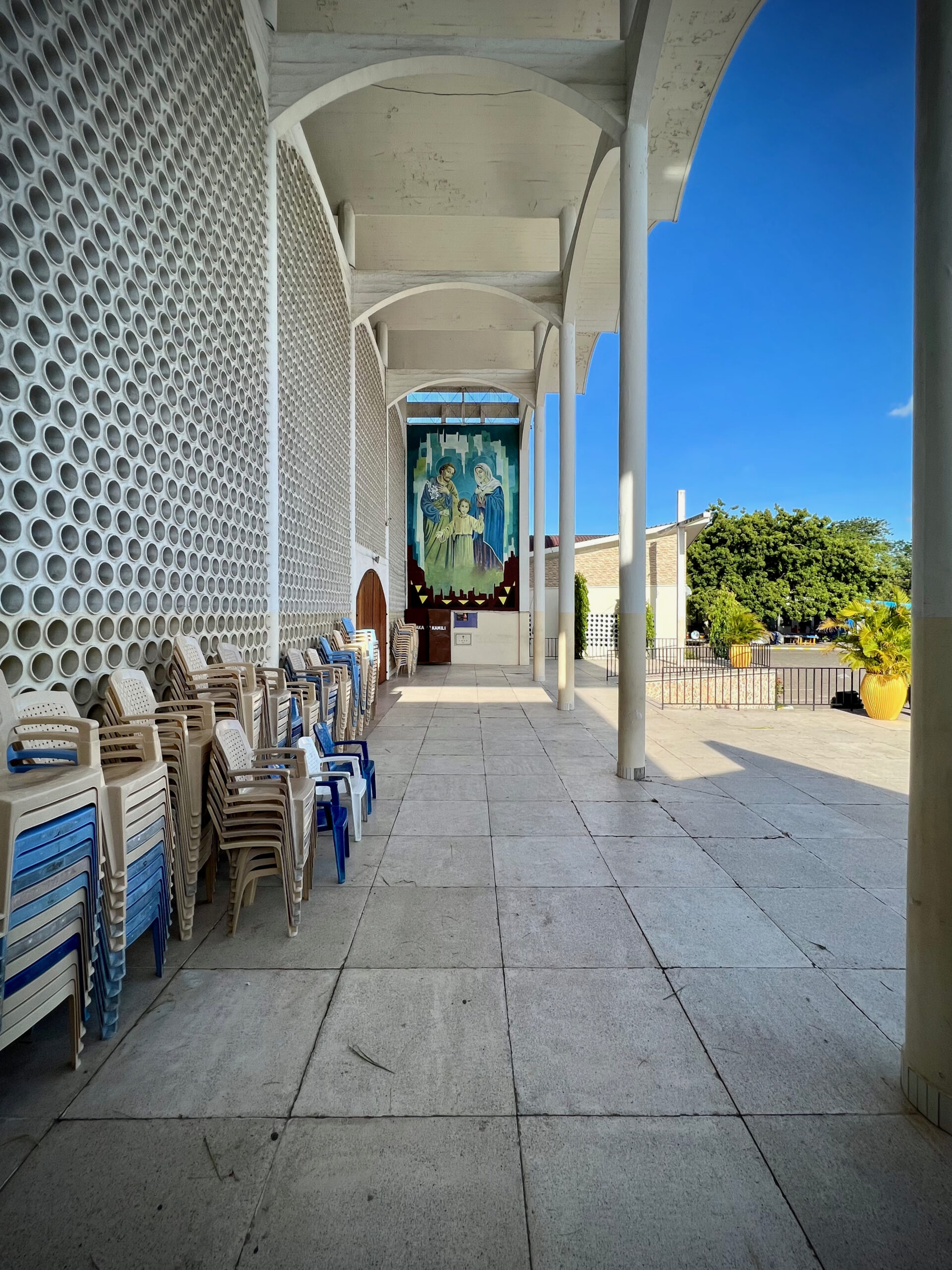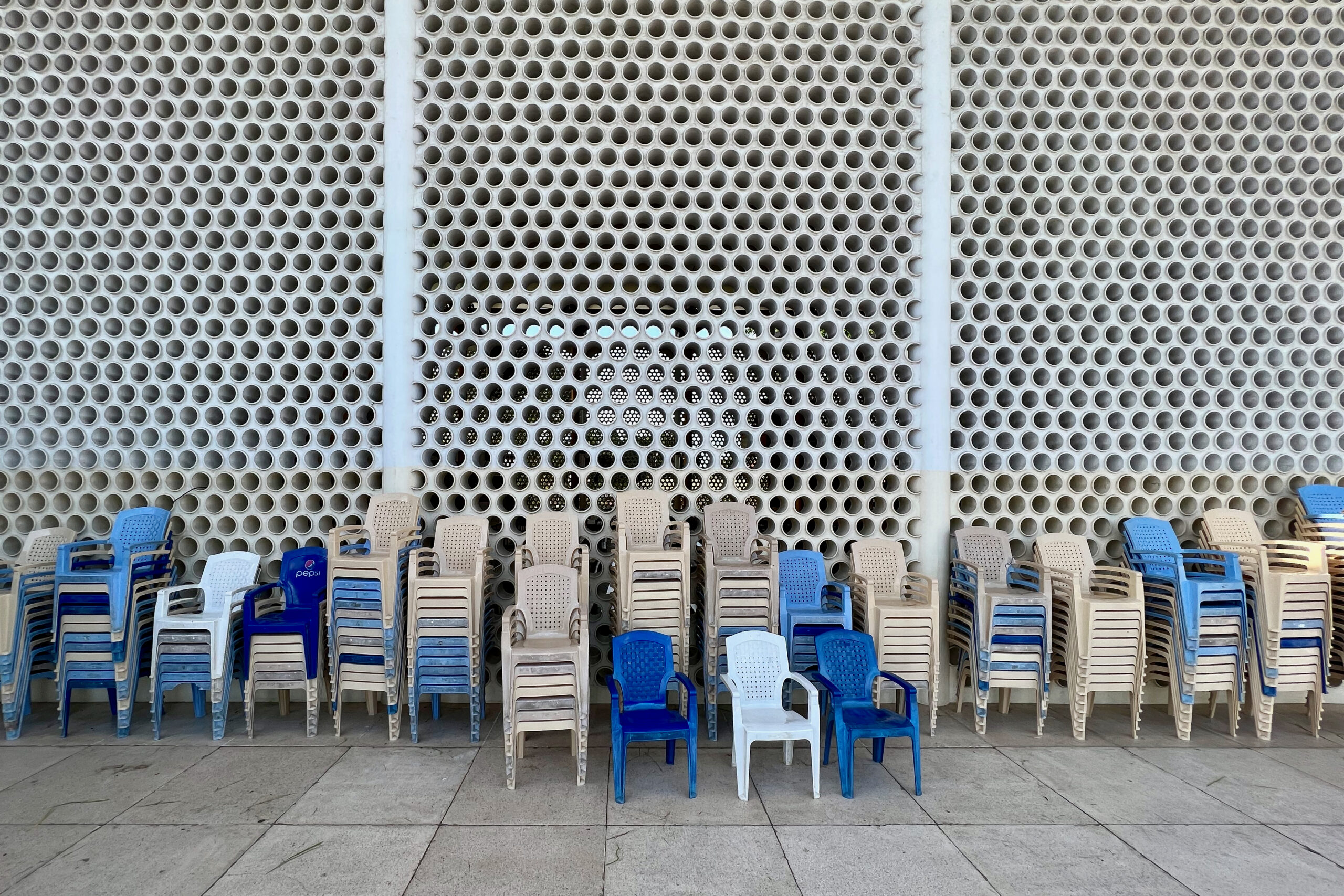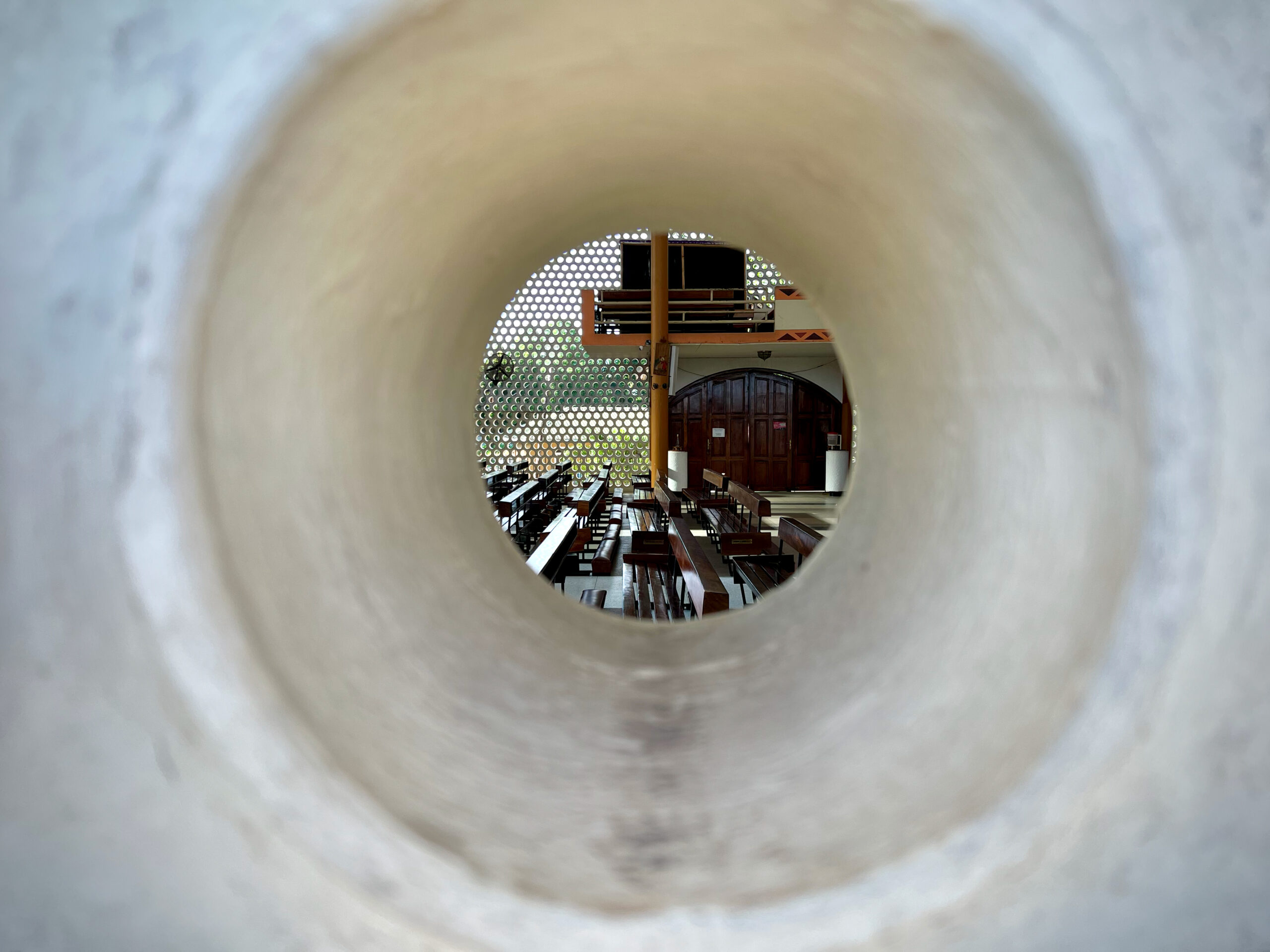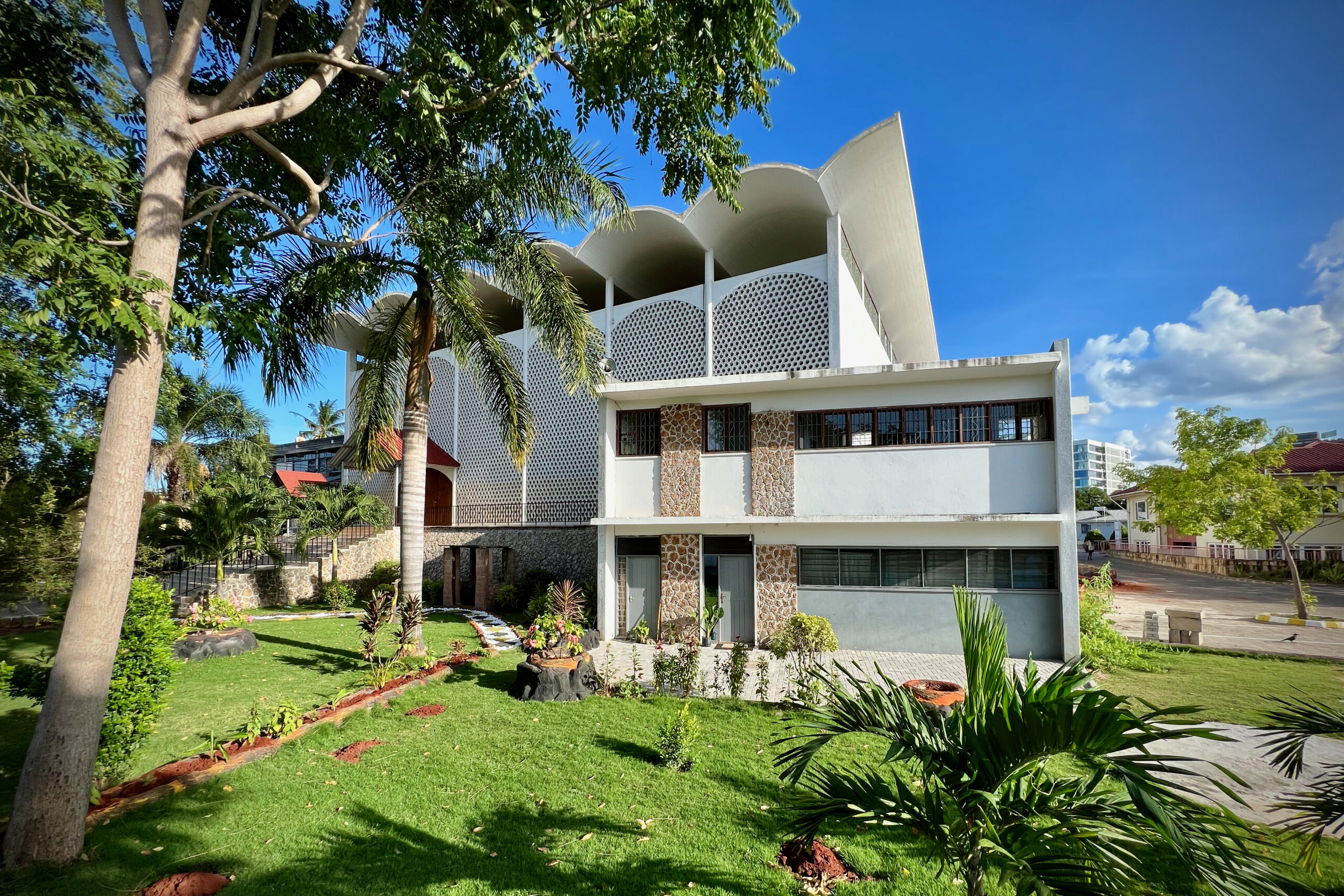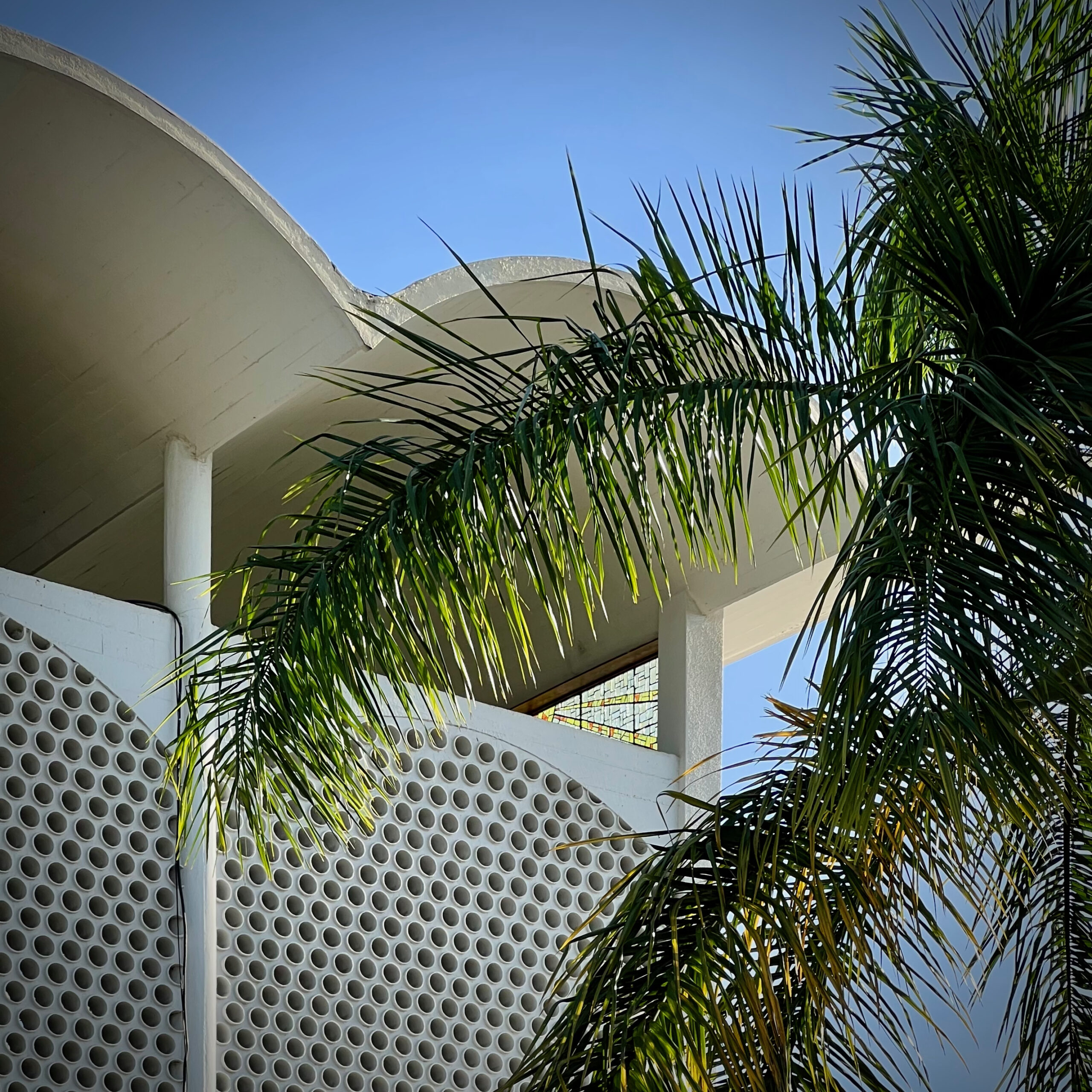 On the way back to the hotel, I swung down Ufukoni Road to take another look at the new skybridge. On the way, I was amused to see the impact of the roadway expansion on a nearby apartment building's parking access. A ramp leading down to the street had been severed, leaving more than a two-foot drop from ramp to sidewalk. The owners of the building simply put a fence across it.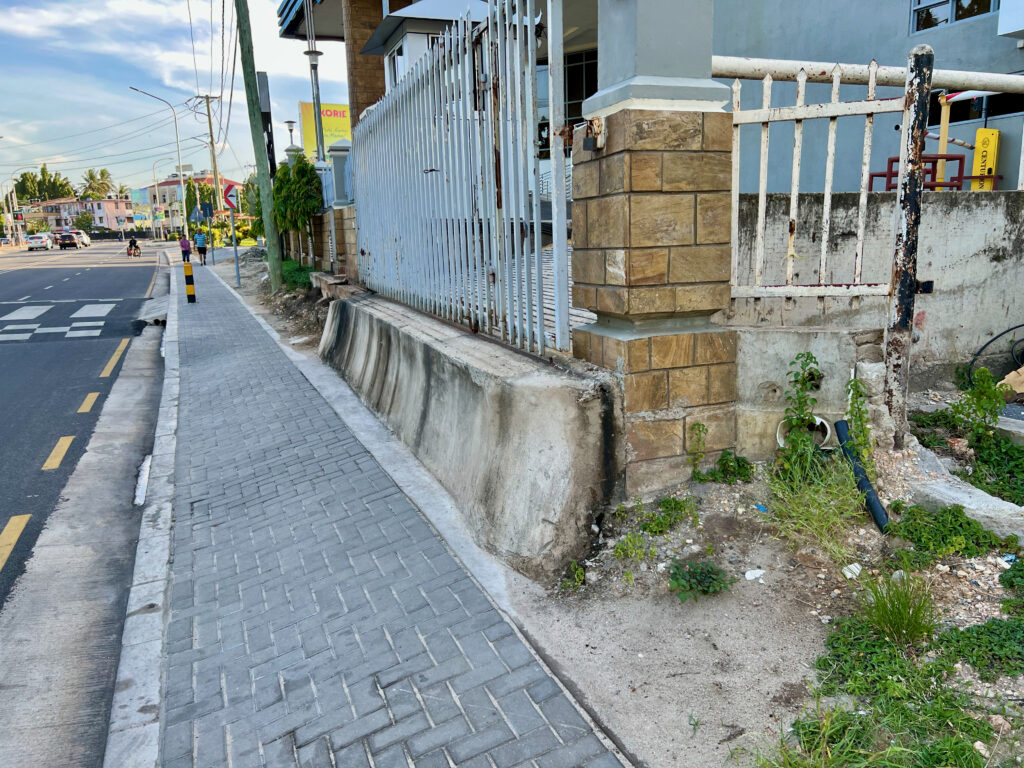 Once back at the hotel, I settled in to some late-afternoon drinks and snacks by the pool. A few days later, when I was at the airport on my way to Nairobi, I stumbled across a book I'd been wanting to purchase ever since hearing about it in 2012 (sold out at the time) – Street Level, by Sarah Markes (see below for more info) – a compendium of urban sketches of old buildings in Dar's city center. I'd spent many evenings on previous trips wandering around those neighborhoods, so it's nice to finally have this keepsake.