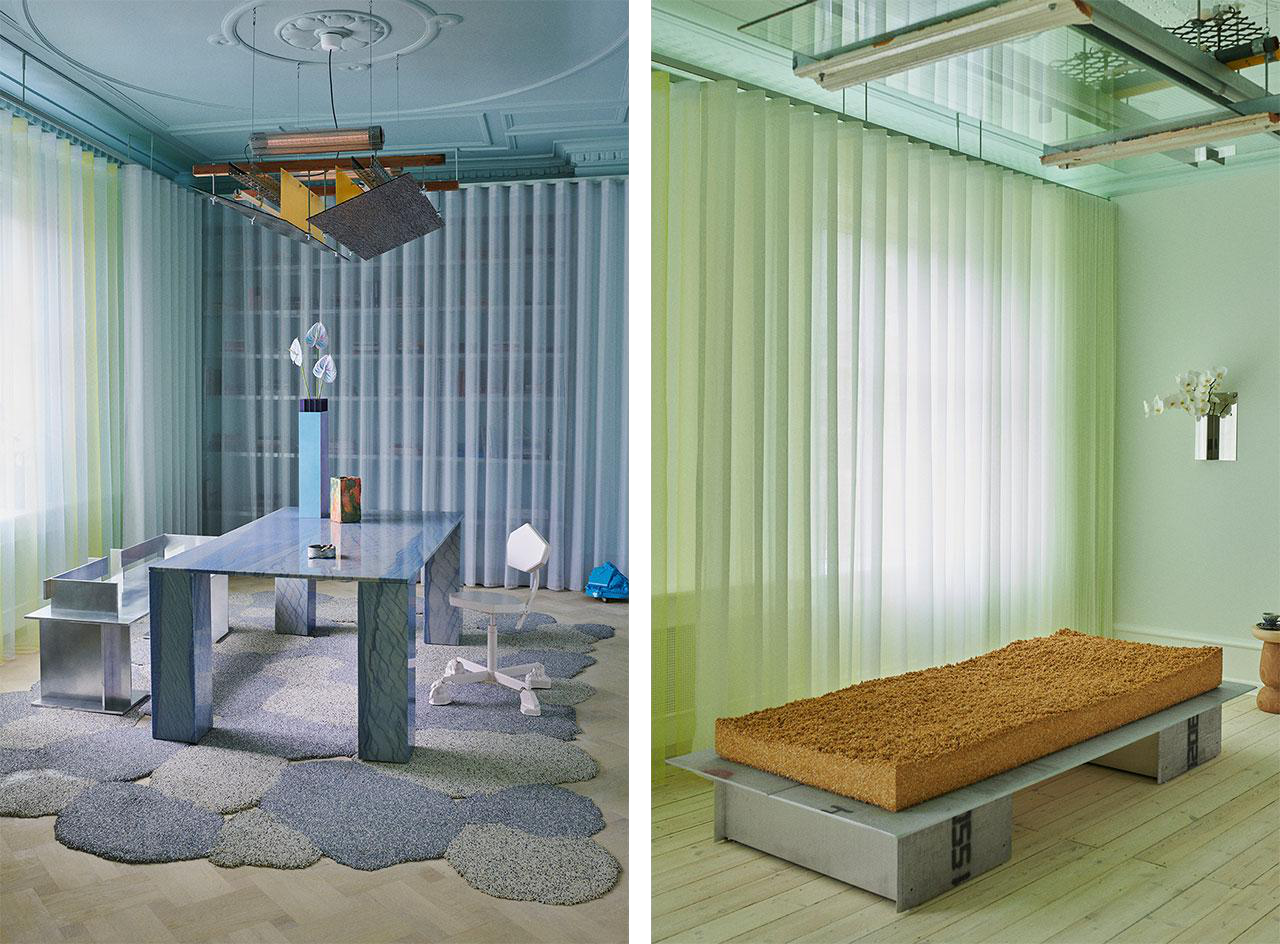 By Mark Careaga
As part of their Year in Review series, Wallpaper* featured this article in the number one slot for Design in 2021:
Tableau harnesses healing power of design in mental health space in Copenhagen: Post Service, a space dedicated to mental health, grief and mindfulness, opens in Copenhagen with an interior design by Tableau.
The article was bundled into an email listicle, and I usually don't have the time or the patience to wade through those. But the photographs, with their James Turrell quality of light and color, grabbed my attention. Having first flipped through the photos, I was mildly shocked to learn this is a mental health clinic and that the lead practitioner had been heavily involved in the design, working with multidisciplinary design studio Tableau. Having myself spent a fair amount of time in therapy, I found the juxtaposition of images and the design intent conveyed in the article to be rather jarring. A sampling of the latter:
Post Service is a new "facilitation studio addressing death and grief" … . Every aspect of the interiors has come together into a mood that is both serious and playful, strict and calm, with the function of healing at the core.
"In this way, you feel sort of grounded, it's like a large blanket is coming down on you."
"I really believe that design can take a big part in helping a person become better: already by intriguing a person when they walk in the door you have made sure that [they are] as receptive as possible towards talking about difficult subjects and feelings."
De Vito [the lead practitioner] describes the space as "a sanctuary: a safe haven with a few sharp metal edges," she jokes.
Most importantly, Post Service is a safe space, somewhere to encourage clients to be playful and truthful with their feelings, to relax and recalibrate emotionally, intellectually and physically.
"There is a very real emotional and intellectual connection to our physical environments. So it makes practical and logical sense to incorporate design into healing spaces, in particular mental health spaces. We deserve creatively rooted environments to experience ourselves within, and it's time for design to have a permanent seat at the table of mental health."
It's unclear how much of the design philosophy is supported by clinical research as opposed to assertion or speculation. My own personal and subjective view, as a designer and as a patient, is the design of any kind of space devoted to supporting mental health needs to start with the goal of making people comfortable, at ease. And no, this doesn't necessarily mean earth tones and fluffy white couches, both of which were expressly forbidden by the design brief for this project. On the contrary, its use of color and light and spare material palette are the strongest aspects of the design. But the sense of calm exuded by these rooms is quickly shattered by the furniture and light fixtures. The latter are hard-edged, industrial, and forbidding, and the seating appears decidedly uncomfortable and uninviting. Maybe this is the point: patients are implicitly invited to experience something new and get out of their heads for a while – shocked into mindfulness.
The project's engagement of local designers, artists, and makers to provide custom objects and furniture, while commendable, is also indicative of the underlying problem – despite the client's and designer's statements of intent, the finished result seems intended to be more of an art gallery and less of a healing space. Even if the patient experience is at the center of the design philosophy, it's potentially the wrong experience.
As an architect, I'm well versed in the visual and experiential disconnect between photographs and actual spaces, so I always try to give projects I haven't visited the benefit of the doubt. I'm also not well versed in Danish culture and approaches to mental health – while the project could alienate some here in the US, it might be perfectly attuned to European sensibilities.
A brief review in Frame offers a different take by, ahem, framing the relationship between mental wellness and design with three key principles for mentally healthy environments:
1. Unlocking sensory activation
2. Carving out mindful spatial moments
3. Utilizing therapeutic light
The reviewer believes Post Service checks the boxes on all three, though whether the author has visited or is relying on photographs and interviews begs an important question in architectural criticism, noted above. For now, I'll keep an open mind and savor the sumptuous interiors captured by these photographs.
Photographs by Michael Rygaard
Visit our Tumblr site for more photographs.